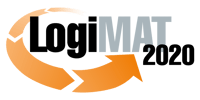 Will we meet in Stuttgart?
Are you coming to LogiMat in Stuttgart 10-12 March? So are we! We invite you to our booth H02 in hall 1 by offering you free entrance tickets to the fair. Just call or e-mail your ordinary Sales contact at Garantell. If you do not have any, look for a Sales Engineer that speaks your language here: https://www.garantell.com/contact-us
We hope to hear from you!